L-Style Graphic "Signature Flights"
Now you can see what the TEAM 717 Shop has in stock without physically visiting the store! If you love customization, its as easy as a click now!
Whats in stock!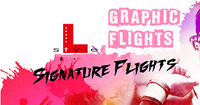 Featured- L-Style Products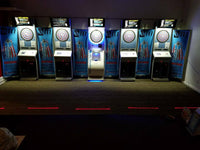 River City Dart Room
Is the home of Team 717 Darts, Team 717 Dart Supplies, Hero Dart Gear and Mr. Harrisburg English Dart Series.

Located in Harrisburg, PA;
819 S. Cameron St. Harrisburg, PA 17104
Open daily at 5pm and 12:30pm on Sundays.
Closing times vary upon business.
UPCOMING EVENTS FROM TEAM 717 DARTS
This section doesn't currently include any content. Add content to this section using the sidebar.
Location
TEAM 717 PRO SHOP
TO SCHEDULE MORE PERSONALIZED SERVICE
Message us on Facebook or email at;
davis717darts@yahoo.com